They say you can't have it all, but when it comes to exterior remodeling, that couldn't be further from the truth! Especially if you live in the Twin Cities area, which is overflowing with incredible contractors for you to choose from. There is a contractor out there for you, whether you are looking to:
Replace a roof
Add in new windows
Install new siding
Just one problem: how do you choose???
With so many great companies to choose from, picking an exterior remodeling contractor who can truly do it all can feel like a daunting task. That's why we've done the research for you and picked four of the top full-service exterior home remodel businesses in town. Any one of these companies will help you to create the home of your dreams!
1) Bonfe Exteriors
At Bonfe Exteriors, we are confident in saying that we are one of the best exterior remodeling companies in town. And we have the reviews to back it up!
Our focus is on exterior remodeling projects, from roof restoration to major exterior renovations. We focus on using the best products on the market, such as James Hardie fiber cement siding that gives you long-lasting results and superior curb appeal.
⭐️ 5 on Google
☎️ (651)-300-3201
Reviews From Customers: "I wouldn't chose any other company other than Bonfe Exterior. They are incredibly trustworthy, honest, full of integrity, professional yet personal, & their work is immaculate & efficient! Working with them feels like working with family- I'm not just another client or "piggy-bank" in their eyes. They genuinely care about their work & it shows." – Rachel G.
2) Twin City Home Remodeling
Twin City Home Remodeling is ready to take on your home's exterior and interior with quality workmanship and a friendly attitude. Their exterior services include roof repairs and replacements, as well as new siding installation. They are also known for their high-quality window installation helps you to save on your energy bills.
Looking to freshen up your home's interior as well? They also do bathroom and kitchen remodels!
⭐️ 4.9 on Google
☎️ (763)-572-2477
Reviews From Customers: "I highly recommend Twin City Home Remodeling. Our bathroom remodel turned out beautifully. Their work is high quality and they stand behind their work. They pay attention to small details and do the job right. They are good people and easy to work with. We hired them again for our roof and gutters replacement, and again they did a high-quality job. Thank you Twin City Home Remodeling!" – Steve B.
3) Wise Design & Remodel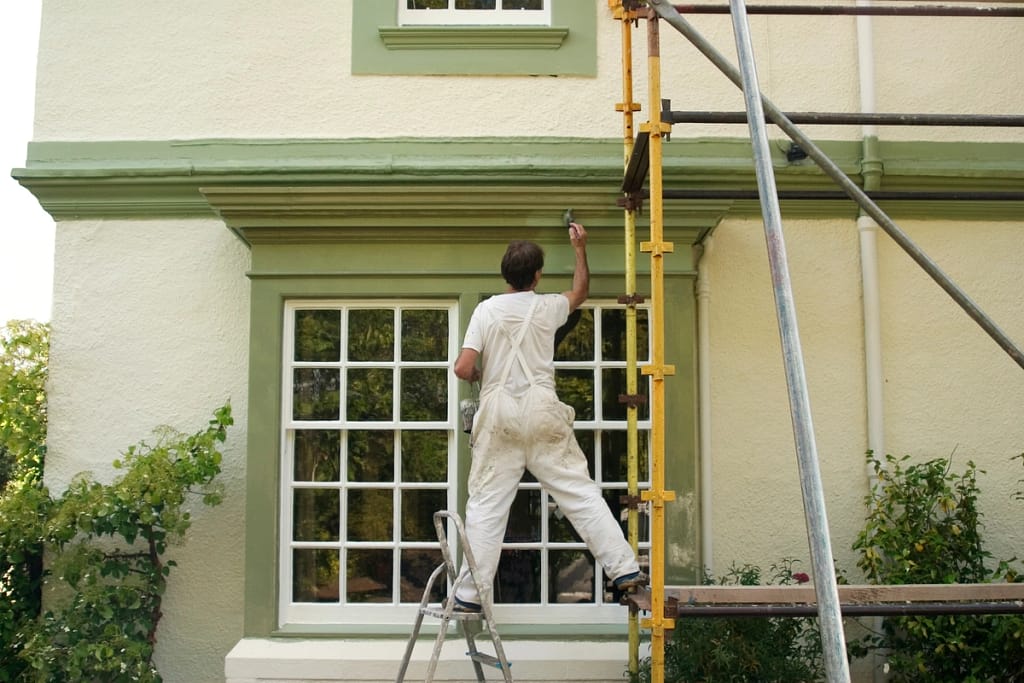 Based out of St. Paul, Wise Design & Remodel is perfect when you are looking for an exterior home renovation that packs a punch!
Their team understands that Minnesota's severe weather conditions can take a toll on your home's exterior. They work closely with their clients to design solutions that work as hard as they are beautiful. This includes exterior paint, garage door installation, siding installations, and roof replacements.
⭐️ 5 on Google
☎️ (612)-849-2515
Reviews From Customers: "From start to finish we were extremely impressed with Wise Design and Remodel. Phil and his team did a phenomenal job! We are so pleased that we selected them for our home improvement project. They were very professional, explained every step of the way and the workmanship was unequalled. Phil was extremely organized; he had a schedule and stuck to it. We would not hesitate to recommend Wise Design and Remodel and we definitely will use them again." – Chris T.
4) Craftsmen Home Improvements
Whether you are looking to totally revamp your outdoor space or you just want to add a fresh coat of paint, Craftsmen Home Improvements can help with all of your exterior home renovations. They offer roofing services, as well as siding and window installations. After 20 years in the business, you can count on them for experienced care that puts you first.
⭐️ 4.9 on Google
☎️ 952-930-3777
Reviews From Customers: "We have been delighted with the work done by Craftsmen Home Improvements. From the start, even with covid-related and insurance claim challenges and adverse weather conditions, the entire team at Craftsmen has been incredibly helpful and diligent. (…) From the sales and estimating team, installation crew, and administrative individuals, we were taken care of each step in the process." – Melissa F.
Got Questions? We've Got Answers For You!
When it comes to caring for your home, it is easy to get lost in all the information that is available. That is why Bonfe Exteriors is here for you! If you have a question about the renovation process our team members are happy to answer it. Contact us today to get started!