Your Insurance Claim Advocate
If you need to restore your home's exterior after sustaining storm damage, Bonfe is the partner you need on your side. While we can't guarantee that we'll get your claim approved, we can guarantee that we'll go to bat for you.
Insurance Claim Guidance
Complimentary Drone Inspections
Consistent Communication
We had a wonderful experience working with Joe from Bonfe Exteriors. Our home need a new roof after multiple storms last year. Joe responded timely to phone calls and emails as we worked with our insurance company and solar panel company. Bonfe Exteriors was able to schedule our new roof around our solar panel removal, insuring minimal down…
Donna Kidd
|
Google
After having a major storm roll through that caused damage to our home, we hired Bonfe Exteriors to fix the damage. They were responsive from the beginning and kept us informed along the way. They helped deal with the insurance company and made the process less stressful on our side. Thankful to have found a reputable contractor in…
Amanda Coppin
|
Google
It was truly a pleasure to work with Kristina and Joe..really appreciate the fact that they are a faith-based and family owned business that gives back to the community. They did a great job on our roof and I would very highly recommend them....they went above and beyond just doing a regular job..
Kathlyn Trierweiler
|
Google
Highly recommend! They do quality work and take pride in what they do. They respond quickly to any questions you may have. Thank you for taking such good care of us. We love our new roof!

Jenny
|
Google
Great company to work with. We had storm damage and their representative worked with our insurance adjuster to make sure everything possible was considered for our claim - that really helped us. The crew was very professional and did an awesome job - worked long hours and got the job done in two days - garage and house…
Jerry Johnson
|
Google
We had some extensive wind and tree damage to our roof recently. We called on Bonfe exteriors to complete the job. They did an amazing job in a timely manner. I highly recommend them for any job. They were so impressed that my neighbors were inquiring about using them for future jobs. Thank you Bonfe for the excellent…
Maureen Anderson
|
Google
I wouldn't chose any other company other than Bonfe Exterior. They are incredibly trustworthy, honest, full of integrity, professional yet personal, & their work is immaculate & efficient! Working with them feels like working with family- I'm not just another client or "piggy-bank" in their eyes. They genuinely care about their work & it shows.
Rachel Gryte
|
Google
Love the new gutters! They keep our porch and deck clear of all the rain and puddles after a bad storm! We used to have really bad icing problems right by our front and back doors, and I was always afraid of someone slipping and hurting themselves. Our new gutters have made our home so much safer!

Raechel Koppen
|
Google
Joe Bonfe was professional, punctual and a stand up guy since the day I met Joe. He uses innovative technology to accurately pin point all the data. It was neat seeing all the exact measurements for an honest, competitive bid. He does a wonderful job staying organized from start to finish and I would recommend him to anyone…

Douglas Hughes
|
Google
Changing the Game With Drone Inspections
We're proud to utilize cutting-edge technology to produce top-notch results for our customers. Thanks to our use of drone footage, we can catch storm damage that can otherwise go undetected to the untrained eye. This method makes for higher insurance approval rates which saves you thousands of dollars.
Start Consultation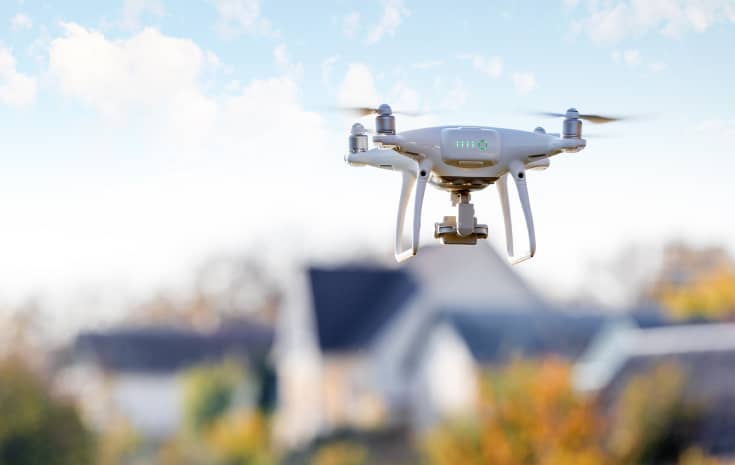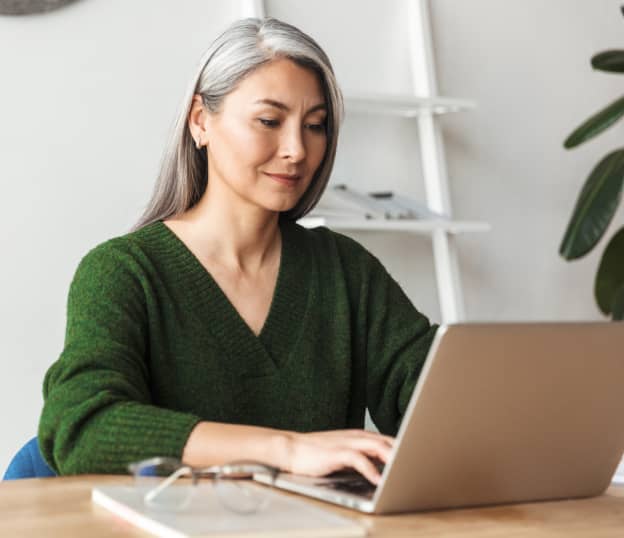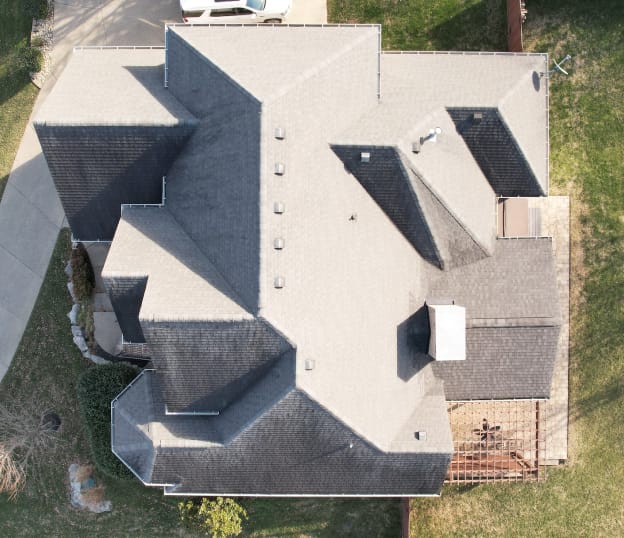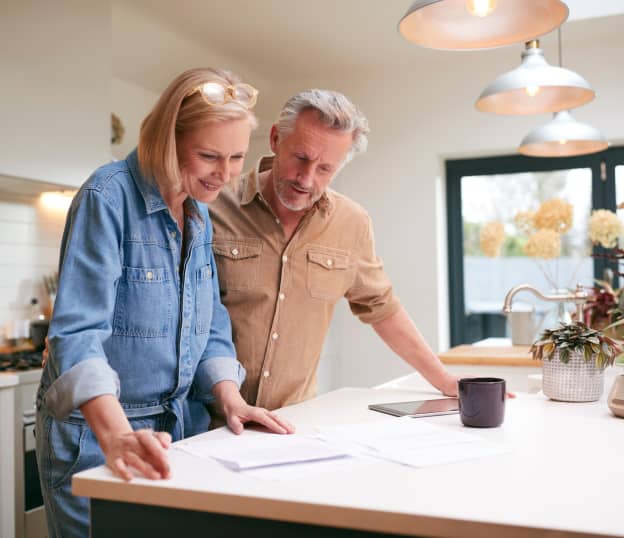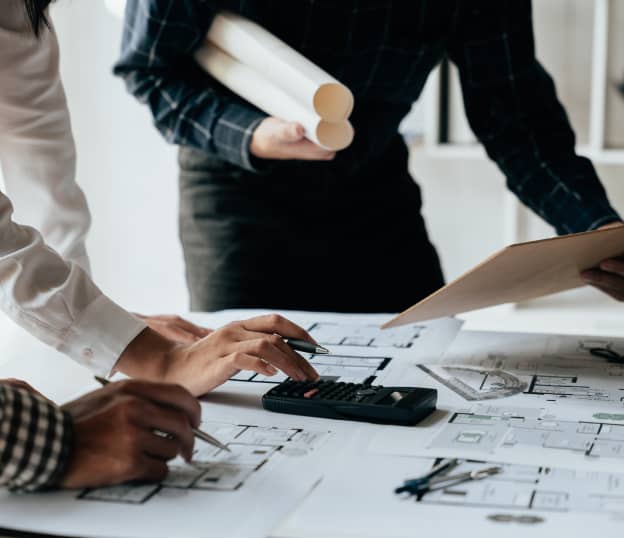 Our Process
Schedule an Inspection
After a major storm or a visible sign of damage, reach out to our team to schedule a complimentary drone inspection. After your inspection, we'll discuss your results either in person or via email that same day.
File a Claim
Using our detailed report and drone footage as support, file an insurance claim directly with your homeowners insurance company. We have direct links available to many insurers to ease the process.
Insurance Adjustor Inspection
Your insurance company will likely send out an adjuster to inspect your property. (Although, we're finding that drone inspections are decreasing this need.) Inform us of your inspection date so we can answer any questions that arise afterwards.
Estimate Evaluation
Now, we wait on your insurance company. Although we can't speed along this part of the process, we'll evaluate your insurer's estimate once they provide it to verify if it is fair or not.
Production Meeting
Once you receive your first insurance check, contact us to get started with your restorations. We'll go over your material and color options, provide additional financing options (if needed), and schedule a service date.
Step 1

Step 2

Step 3

Step 4

Step 5
Step 1
Our Process
Design Intake
Reach out to us online or by phone to get started. We'll learn all about what you're looking for and start brainstorming design solutions that suit your home and your vision.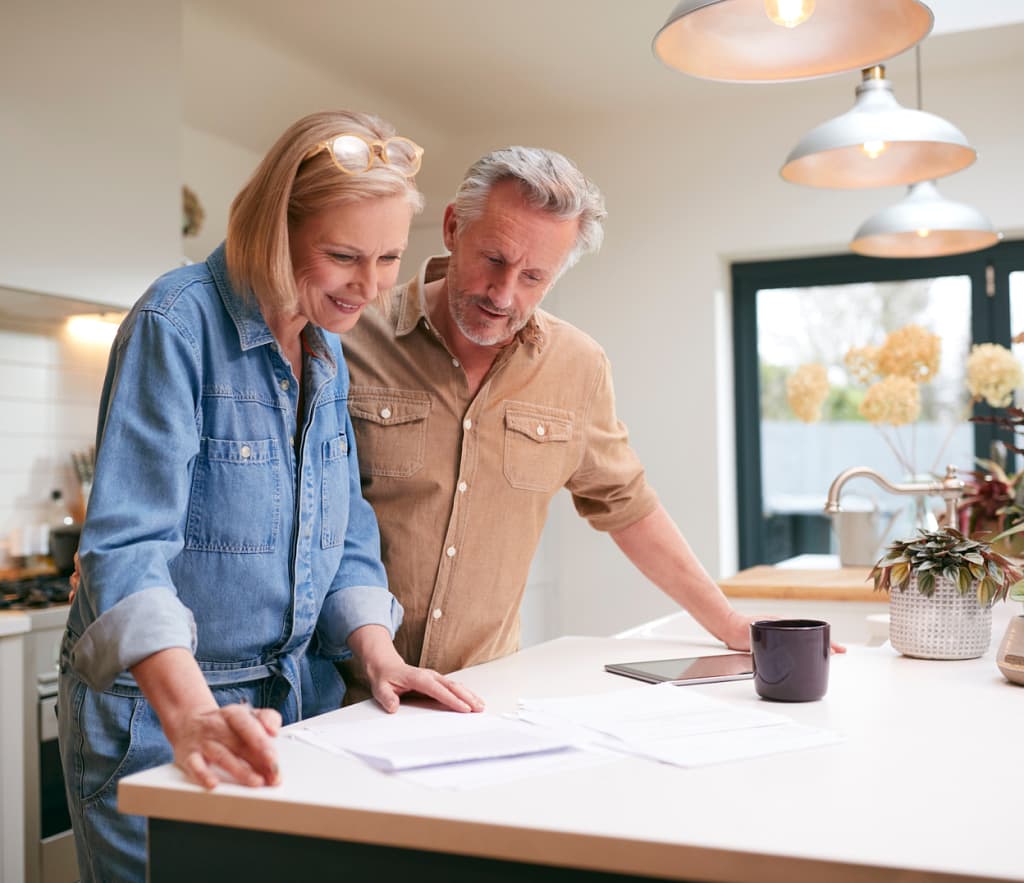 Step 2
Our Process
Review Estimate
Our honest team will create a detailed estimate for the renovations you want. We'll walk your through it and answer any questions you may have. You approve everything before we get started!
Step 3
Our Process
Operations
When you've approved your estimate and given the green light we'll order your materials and schedule a service start date that works with your schedule.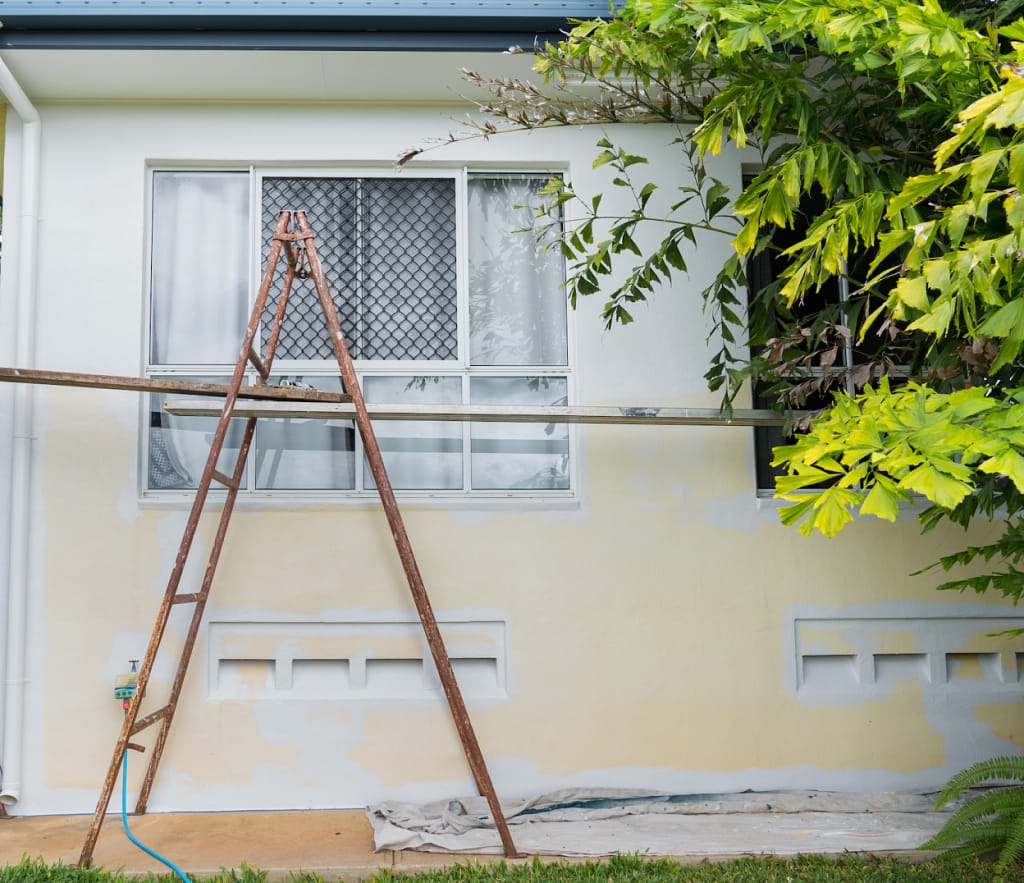 Step 4
Our Process
Perform Renovations
Our crew will show up on time on your scheduled service date and get to work! We'll take care of all the details so you aren't left in the dark.
Step 5
Our Process
Final Walkthrough
When all is said and done, we'll perform a final quality assurance inspection and clean up your property so it's spotless. Then, you can sit back, relax, and enjoy your beautiful home.
Joyfully Serving the Greater Twin Cities
Based in Maplewood, MN, our local team loves extending a helping hand to Minnesota homeowners just like you.
Maplewood
Lake Elmo
Woodbury
Mendota Heights
Little Canada
Oakdale
Arden Hills
Wayzata

Trust Us for Honest Practices at Every Turn
Unfortunately, the storm damage restoration industry is full of dishonest contractors looking to make a quick buck. But when you leave your storm restoration in our hands, you'll feel confident that you're working with a law-abiding and ethical company who's main concern is to support you and help you get the coverage you deserve.
Start Consultation
Frequently Asked Questions
Will you pay my insurance deductible for me?
No, paying your deductible for you would be illegal, and we're committed to remaining honest in our practices. If a different contractor offers to pay your deductible, alarm bells should sound.
Will my privacy be kept with your drone footage?
Yes! We use strict guidelines set by the Federal Aviation Administration (FAA) to ensure your privacy is maintained.
How will you help support my insurance claim?
If we find storm damage on your property, you can use our accurate drone footage and detailed written report to supplement your insurance claim. We'll also help you navigate insurance paperwork.
Recent Articles
Industry Guidance From The Experts